Forwarding Email Receipts
You can forward emails (airline receipts, App Store receipts, etc.) from any email address associated with your Abacus account to receipts@abacus.com. We'll match your email address to your account, and turn the email into a PDF. We also handle PDF, JPG, or PNG attachments.  
If you'd like to forward a receipt from an email address that is not what you use to log into Abacus with, you can add that email to your profile so you can forward it from that address too!
Receipt Notes
When you forward an email receipt to receipts@spend.emburse.com, information from the email will populate in Abacus. You might notice some variation in how the information is pulled in depending on your email provider and the information in the email that you are forwarding.
Given this variation, it is best practice to review the notes attached to your receipts in Abacus before you submit them.
When a receipt is forwarded from Gmail, the typically, the subject line of the email that you forwarded will automatically populate the note attached to the receipt in Abacus. So if the subject line for a Lyft receipt read, "Your Wednesday night trip with Luis," this would automatically populate in the note line of the receipt when you expense the receipt.
Pro Tip: If you'd like to include a specific note, add details in the body of the email that you're forwarding.

The information you include in the email body will populate the receipt note field.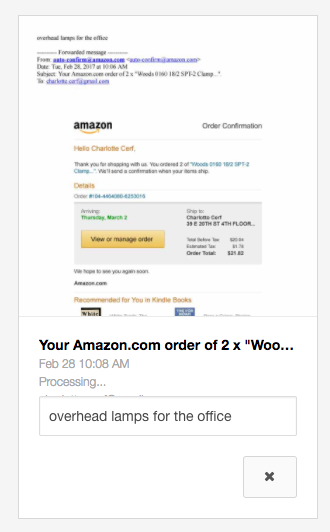 Once you attach the receipt to the expense (or once the receipt matches a card transaction), the note you added will pre-populate the note field on the expense.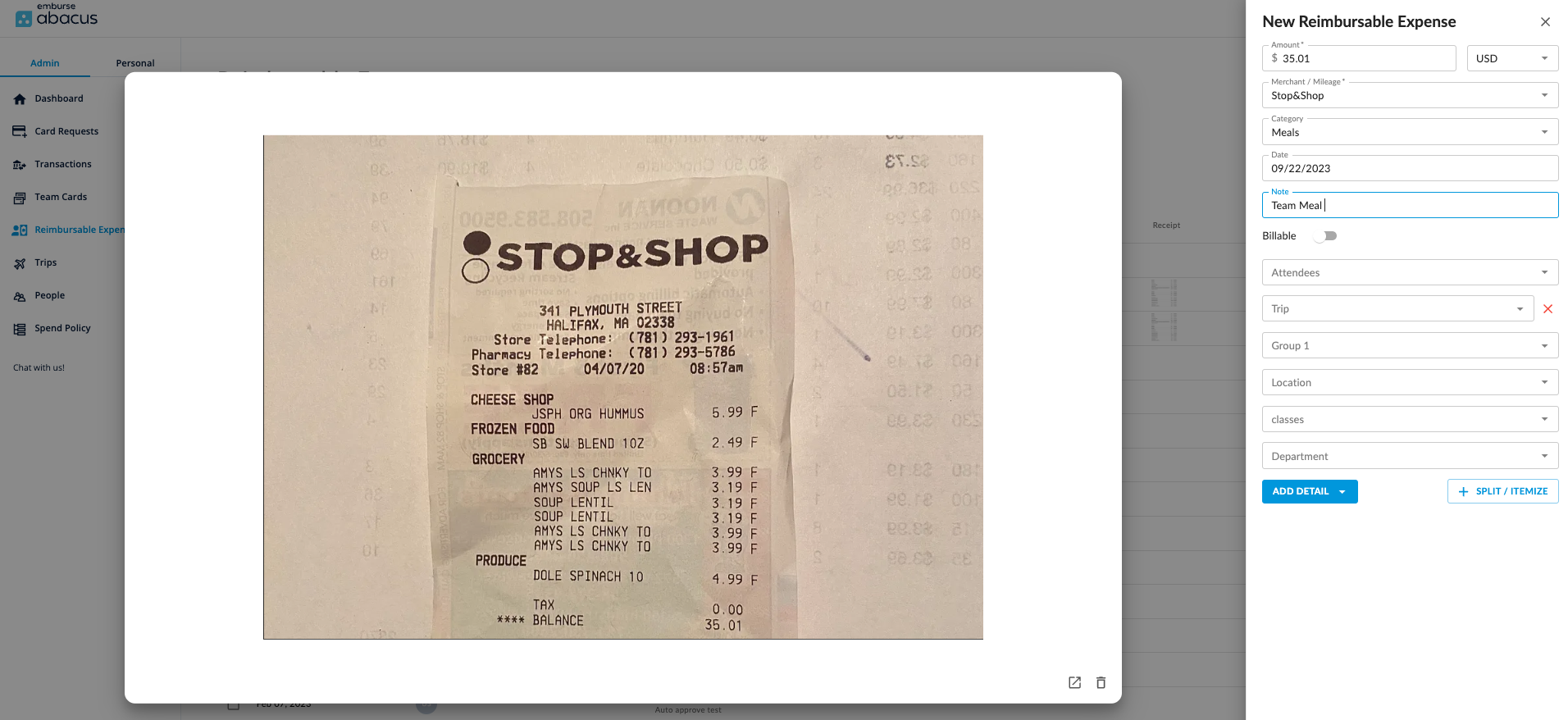 Your dedicated receipt forwarding email address
You will also be assigned a dedicated receipt forwarding email. Anybody can use this email address to forward receipts to your personal receipts page in Abacus. 
This might come in handy if you are purchasing something on behalf of a colleague, and need a receipt to be sent to that person's receipts page. 
To access this email address:
1. Click Receipts in your Personal sidebar.
2. Click Email Receipts.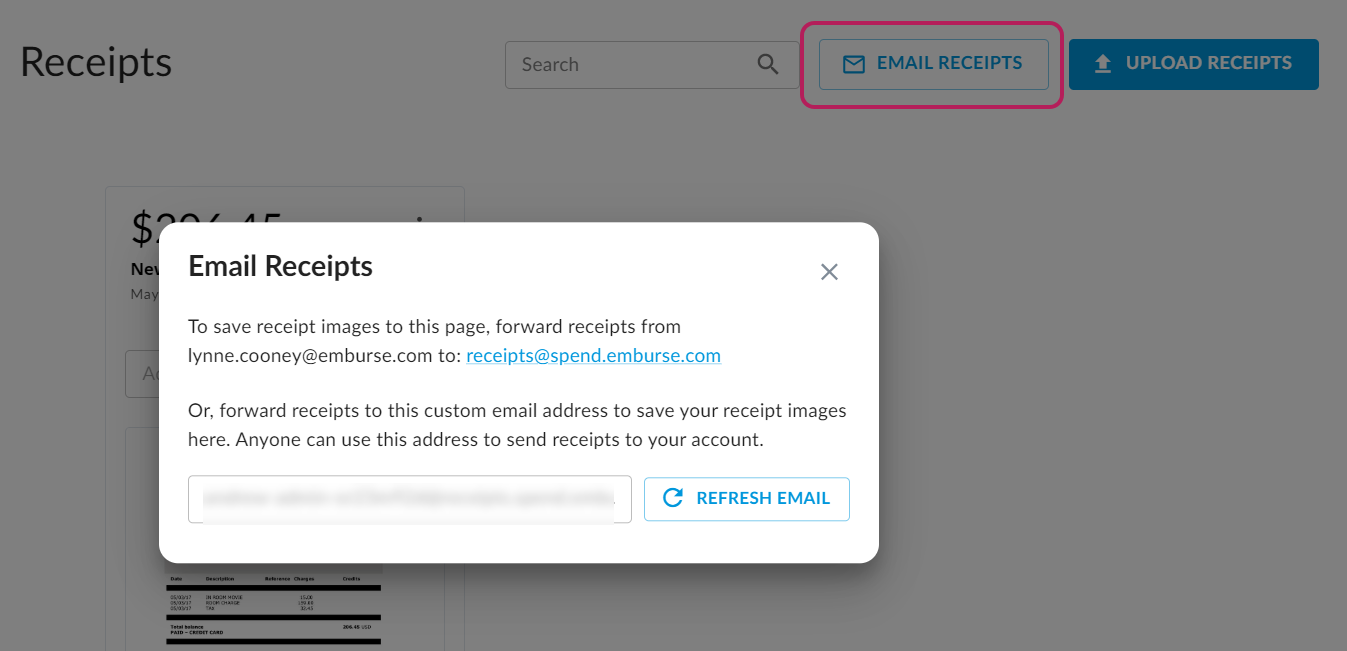 3. Copy the custom email address.
Viewing a member's dedicated receipt forwarding email address as an Admin
As an Administrator in Abacus, you will be able to view the dedicated email forwarding email addresses of all members directly on the member profile via the People page. 
To access this email address:
1. Click People in your Admin sidebar.
2. Click on the member profile that you wish to view.

3. Copy the member's dedicated receipt forwarding email address from their profile.
Expensing Forwarded Receipts
After a receipt is forwarded to your account, you can review the receipt in Abacus and create the expense.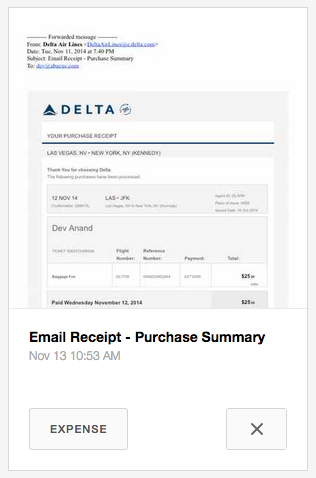 Or you can access your emailed-in receipts from the App when choosing to attach one.