How to Set up Categories
We make it easy to create a customized category list that maps to your chart of accounts. 
As an Admin, log in to your Abacus account and access your 'Account & Settings' tab, then click on Categories on the left-hand side. 
To enter a new top-level category, scroll to the bottom and click the "+" symbol next to "Custom Category", enter your category and press 'Save' 
To add a new subcategory to an existing category, expand the category by clicking the down arrow, then enter the new subcategory. Be sure to click 'Save' once done!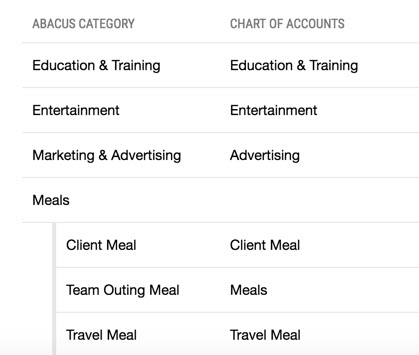 To edit a category name, click on it to open the text editor: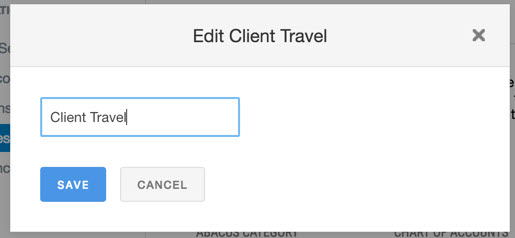 To Hide categories, simply click on the "X" to disable the category. The disabled category will be moved to the bottom of the page in a Disabled Category list. 

How to specify who sees which Category: 
You can limit the visibility of categories to certain groups. If you've created Team Fields to segment your employees into groups (i.e. Department, Location, etc.), you can limit the visibility of your Categories based on these groups. 
In this example, the Team Field we're using to limit the visibility of the categories is Location. 

By default, each category is visible to all employees: 

If there are certain categories that only need to be seen by certain groups, you can edit the visibility. In this example, we're editing the "Remote Employee Travel" category so that just the Remote team can see it. You can select multiple groups, or just one: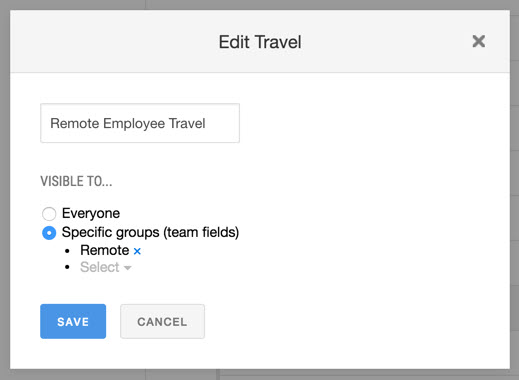 Map each category to the corresponding Chart of Accounts in your accounting platform: 

You can configure your category list according to the Team Fields you've set up, and this will support a more granular approach to your accounting.