How to fix a failed payment/reimbursement
There are a handful of reasons why a payment could fail to deposit in your bank account, but the vast majority of failures are caused by one of these things: 
There is a typo in the account or routing number 
The incorrect routing number is used 
The bank account is closed 
The name on the account does not match what was entered in Abacus
How do I fix it?
If your payment has failed, you will need to reconnect your bank account.
To reconnect your bank:
1. Click your name in the top right corner and select Personal Settings.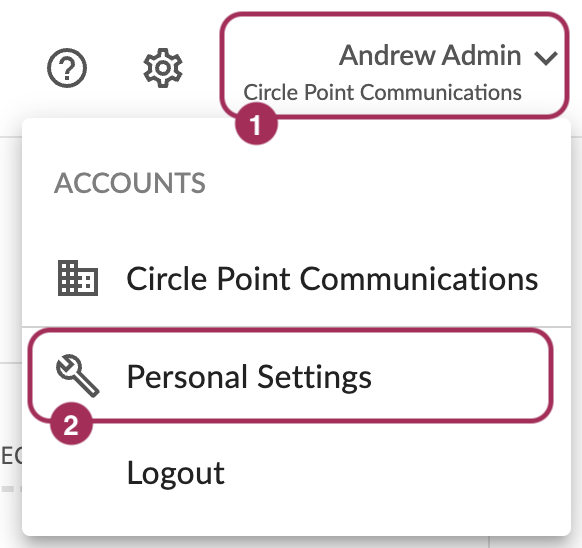 2. Select Bank Account from the Personal Settings menu at left.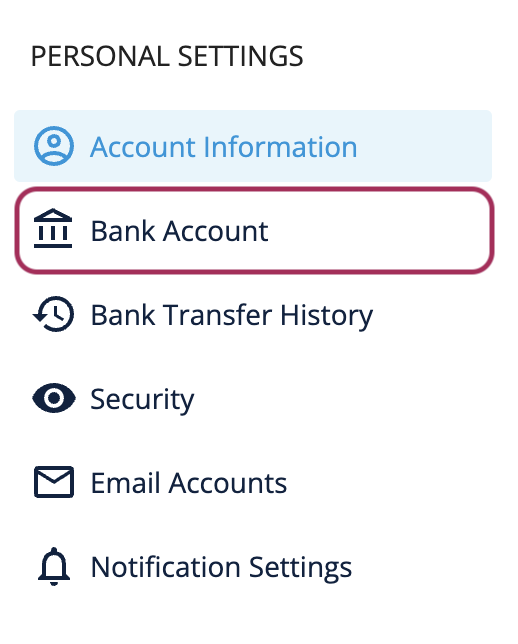 3. Click Change Bank.
4. Follow the prompts to connect your bank.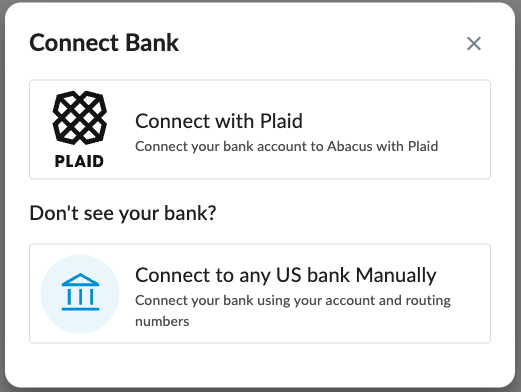 Click Connect with Plaid to automatically connect your bank.

After selecting your bank, you'll be asked to log in using your online banking credentials. This is a secure process (the credentials used here are not stored anywhere on our servers and you'll only need to do this once). 
If your bank does not come up when you search, connect manually following the instructions below.

Click Connect to any US bank Manually to connect your bank using your account and routing number.



Enter your name, Routing Number, and Account Number, and to select your account type.

You'll need your checkbook or access to your online banking profile to find your bank account and routing numbers. 

Please Note: Some banks have different routing numbers for paper, wire, or electronic transfers. Please be sure to use your electronic routing number.

Click Add Account.
Once you have reconnected our bank, reach out to support@abacus.com so that we can restart your payment.
Information for Admins
If you're informed by an employee that a payment has failed, please send these instructions to the employee. Have them add a new bank account per these instructions, and then they should reach out to our support team so that we can restart the failed payment.