Reimbursement History Screen
The most efficient way to review and export reimbursable expense data is via the Reimbursement History screen.
Access Reimbursement History
1. Click the gear icon in the upper right corner of Abacus to access Company Settings.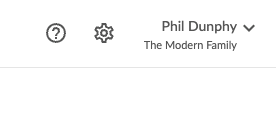 2. In the Company Settings menu, click Bank Accounts.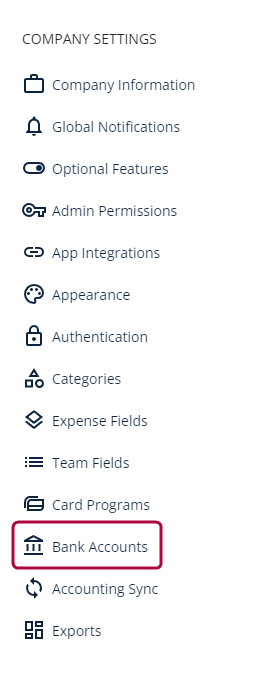 3. On the Bank Accounts screen, click the Reimbursement Bank Account tab.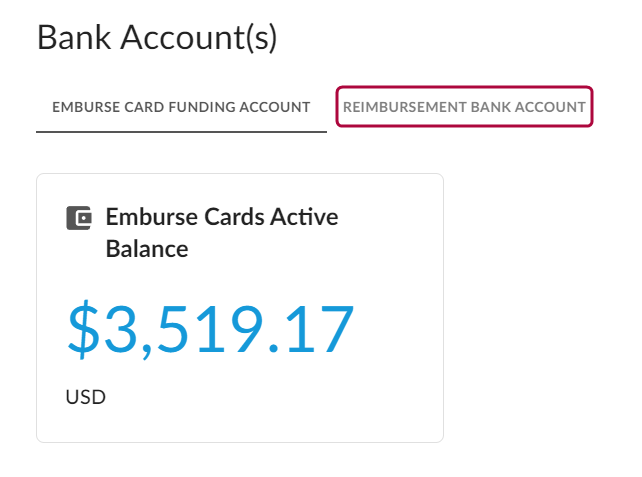 4. Now click Reimbursement History.

View and Download Reimbursement History
The Reimbursement History screen displays all batch withdrawals and their associated expenses that are either in the process of being processed or have been completed.

Note: Credits are processed nightly, so expenses that were approved on the current day will not be visible on the Reimbursement History screen until tomorrow. Typically, it takes one to three days for payments to be credited to the member's personal bank account.
Once the batch withdrawal has been created, all reimbursable expenses will automatically sync to your integrated accounting system.
Additionally, you can click the Download CSV button to download the expense data that corresponds to specific outgoing bank transfers. This is a one-click solution to gather the expenses that need to be booked to bank transfers on your platform.
The CSV file will list the following columns: Debit ID, Amount, Date, Status, Bill, and Payment ID.

Users may view their own reimbursement history via the Personal Settings screen, allowing them to see the total amount of money that is currently in transit for reimbursement to their personal bank accounts. See FAQ: What does "Money is on its way'" mean? for complete details.