Cancelling a Travel Itinerary
Abacus Travel allows you to change or cancel your booked itinerary free of charge within 24 hours of initial purchase. This article shows you how to cancel your itinerary.
Please Note: Itineraries cancelled 24 hours after initial booking may incur cancellation/change fees issued by the vendor.
On your Abacus Expense account, select book travel.
On the right panel on the homepage, select View from the My Trips section to view a selected trip.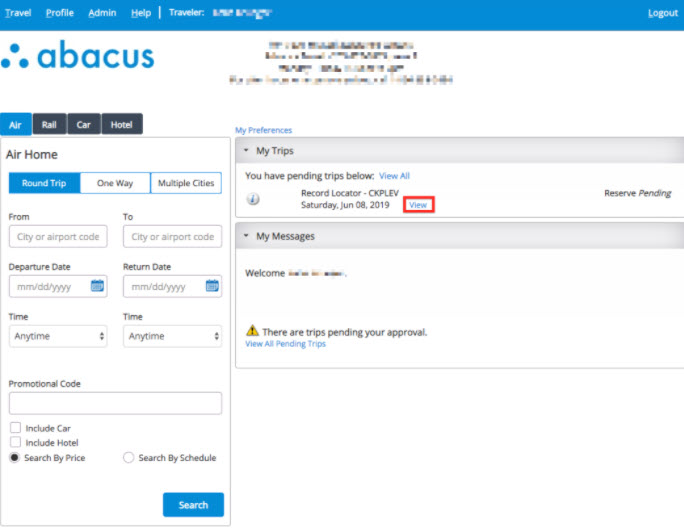 Please Note: if the trip is not listed in the menu bar, select Travel then select Access a Trip. In the Pending Trips section, select View for the trip you need to cancel.
In the Itinerary section on the right, open the Itinerary Actions and select Cancel Reservation.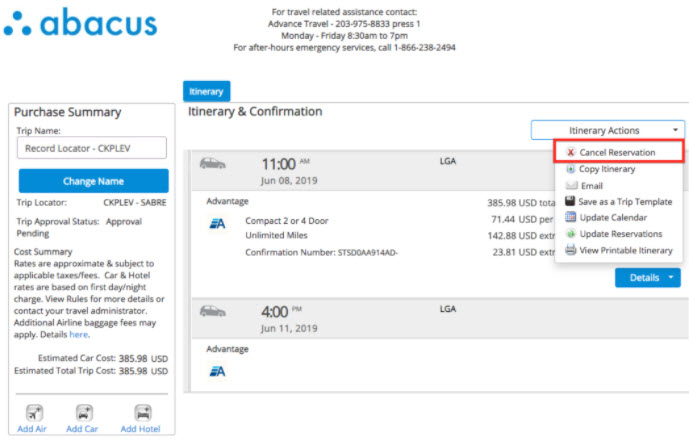 Confirm the cancellation by selecting OK.