Abacus + Capital One Corporate Card Integration
Abacus can connect directly with your Capital One business card feed, and pull in the transaction data for corporate card management in Abacus.
Please Note: This integration is for business tier cards only. If you have a commercial tier card, please contact support@abacus.com and we will help you set up your integration!
Connect a Capital One Card Program
Follow these steps to connect your Capital One card program:
1. Click the gear in the top right corner to open the Company Settings page.
2. In the sidebar, select Card Programs.
3. Click Add Card Program.
4. Select Capital One from the list.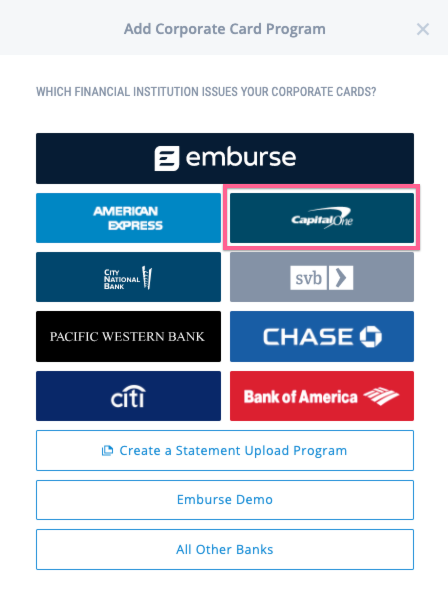 5. If your card is a business tier card (Capital One Sparks, etc.), then select the business option.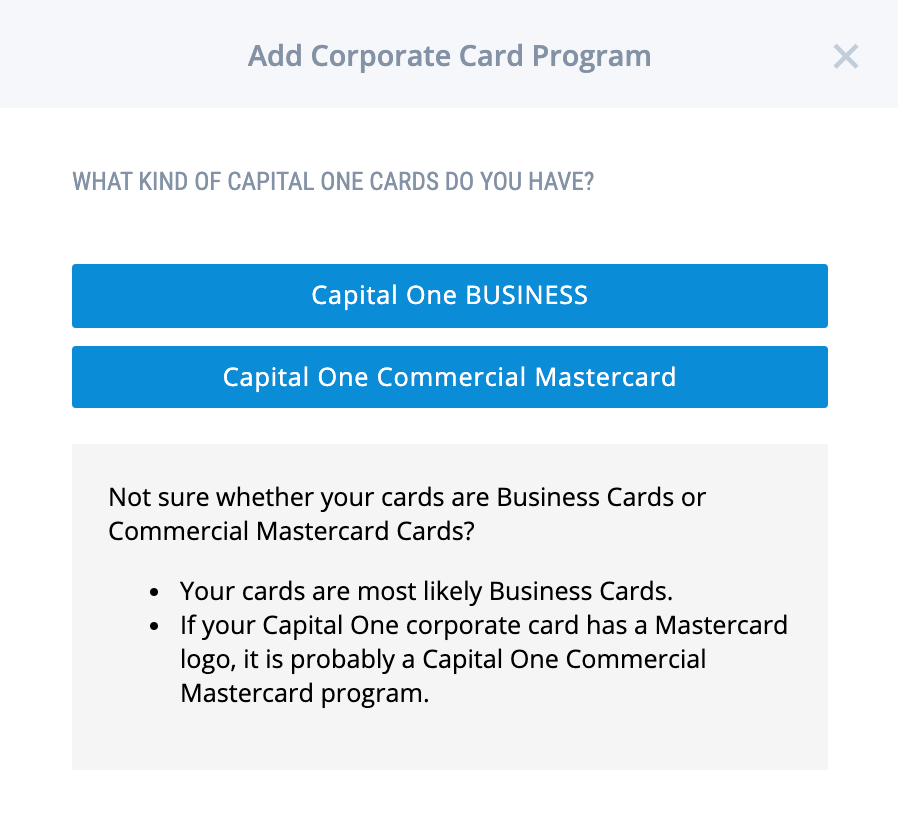 6. This will take you to the Capital One website and prompt you to login with your admin Capital One credentials.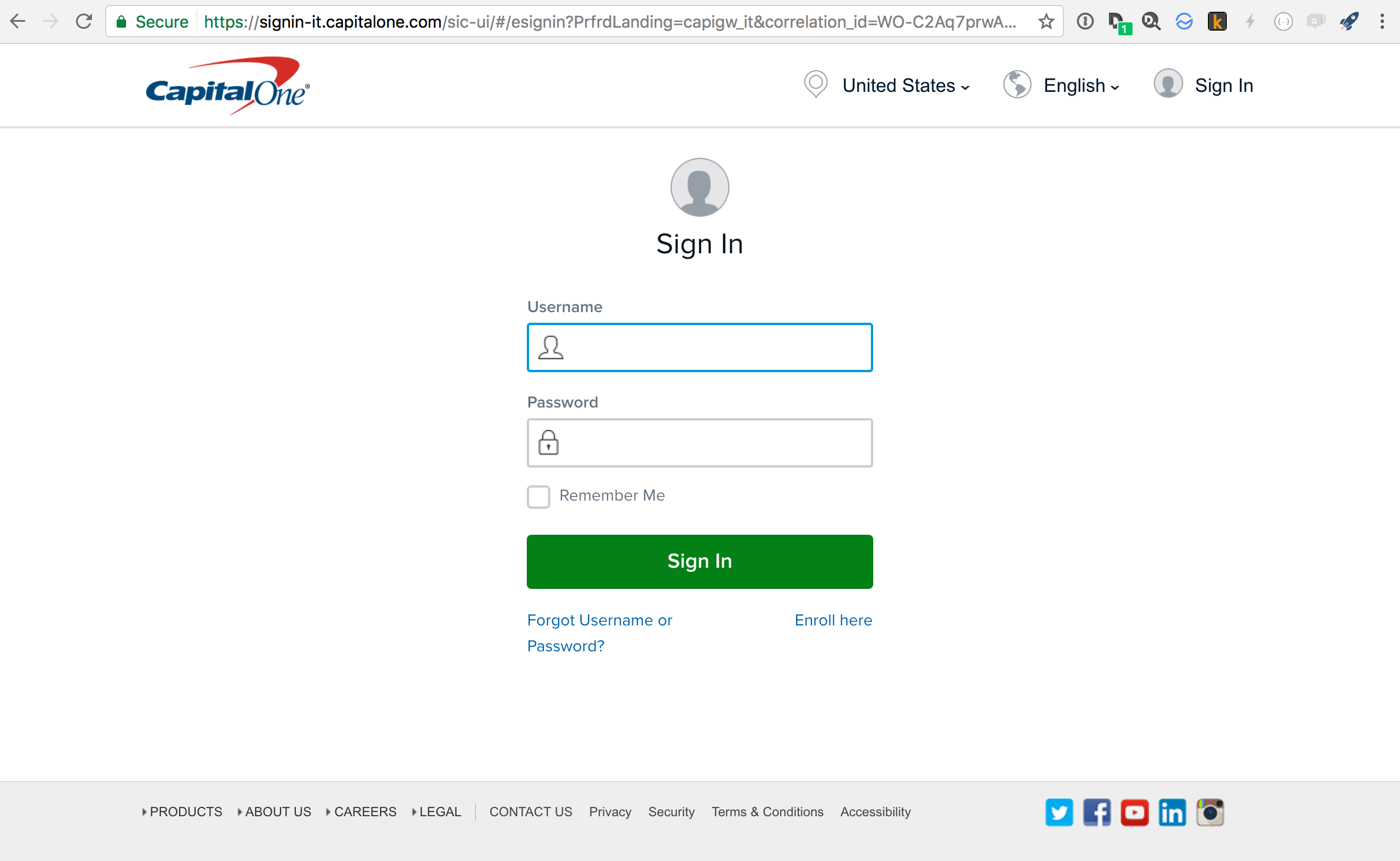 7. Once you've logged in, you'll need to select the account you want to authorize access to. Check off ALL the accounts you are connecting with Abacus, including ones that have already been connected, and then click Authorize.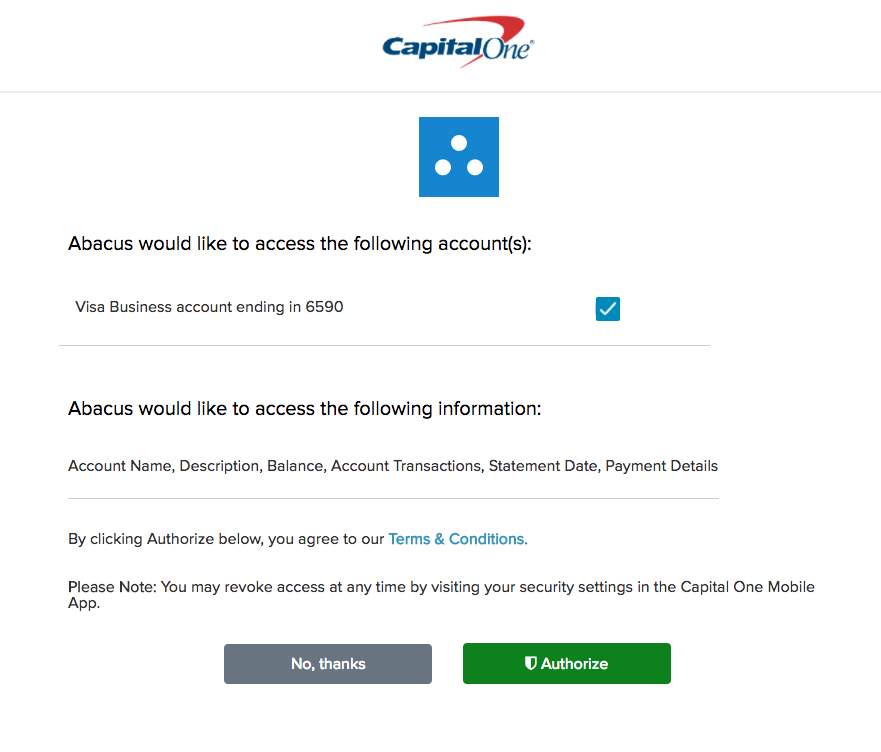 8. After choosing your bank, you can select a transaction pullback date. This will be the default "start date" for all of your cardholder's transactions in Abacus.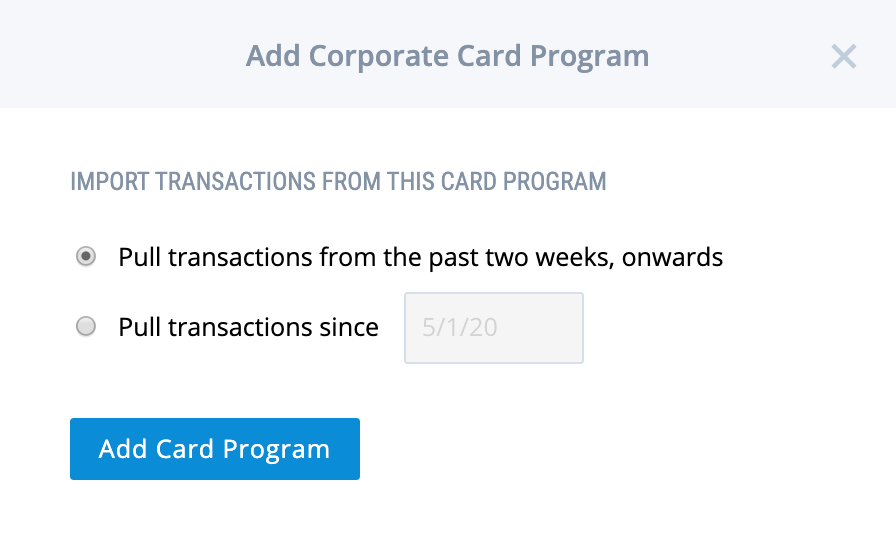 9. Click Add Card Program.
Once you've added the Capital One Program, you'll see the it listed on your Card Programs page.
Assign Cards
Once you've added your Capital One Program on the Card Programs page, you can assign each card to the appropriate cardholder in your Abacus account.
1. Click the more menu next to the Capital One program and select Manage Cards.

2. Select the appropriate Abacus member to assign each card to.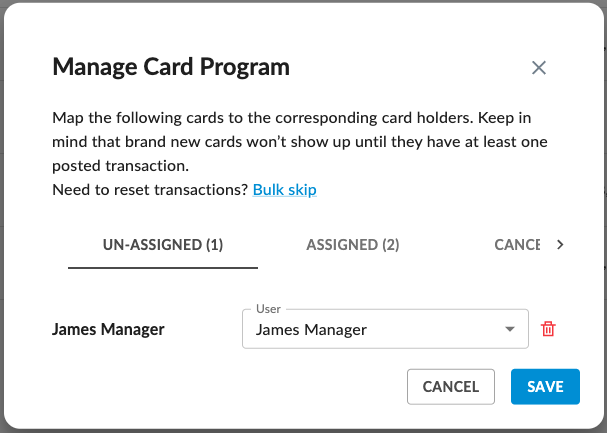 3. Click Save.
That's it! Once you assign cards, they will appear in the cardholder's personal Abacus account.