Slack + Abacus Integration
The Abacus bot helps you manage expenses at your company — admins can approve expenses and invite new members of the team, and employees can submit Suggested Expenses.
The name of the Abacus bot is "Abacus," and once the integration is set up, all you need to do is start a direct message with Abacus in Slack and type "help."
Slack + Abacus Integration for Admins
Approve Expenses
Admins can approve expenses via Slack.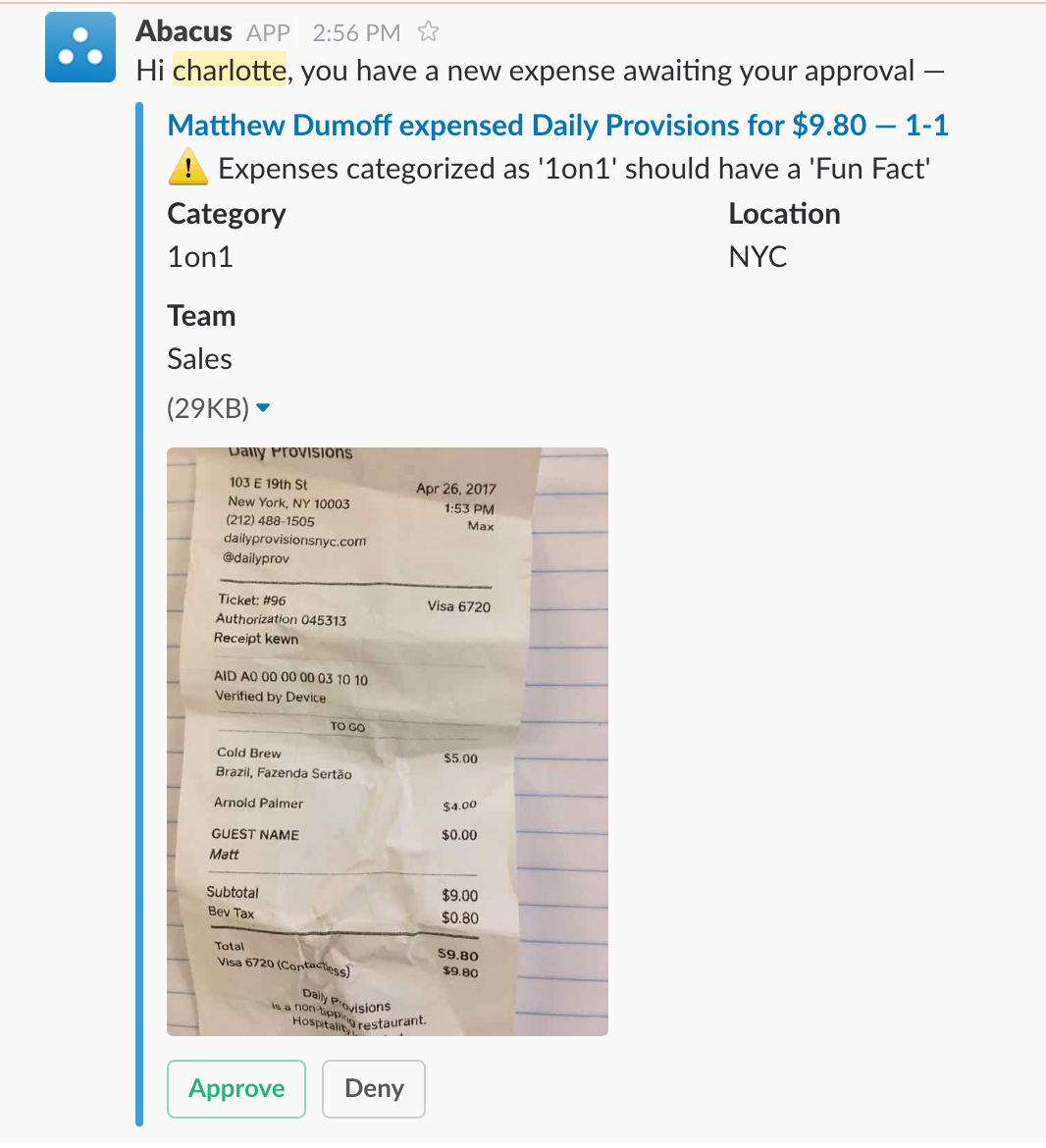 Invite new users to the Slack Integration
Message the Abacus bot to invite new users. Use the /invite command to invite new users to Abacus (they have to be a user in Slack already)

Slack + Abacus Integration for Employees
Suggested Expenses
Suggested expenses combine data from your connected cards and receipts in your Account. You can opt in to Suggested Expense notifications via your Slack bot, and expense them directly from Slack.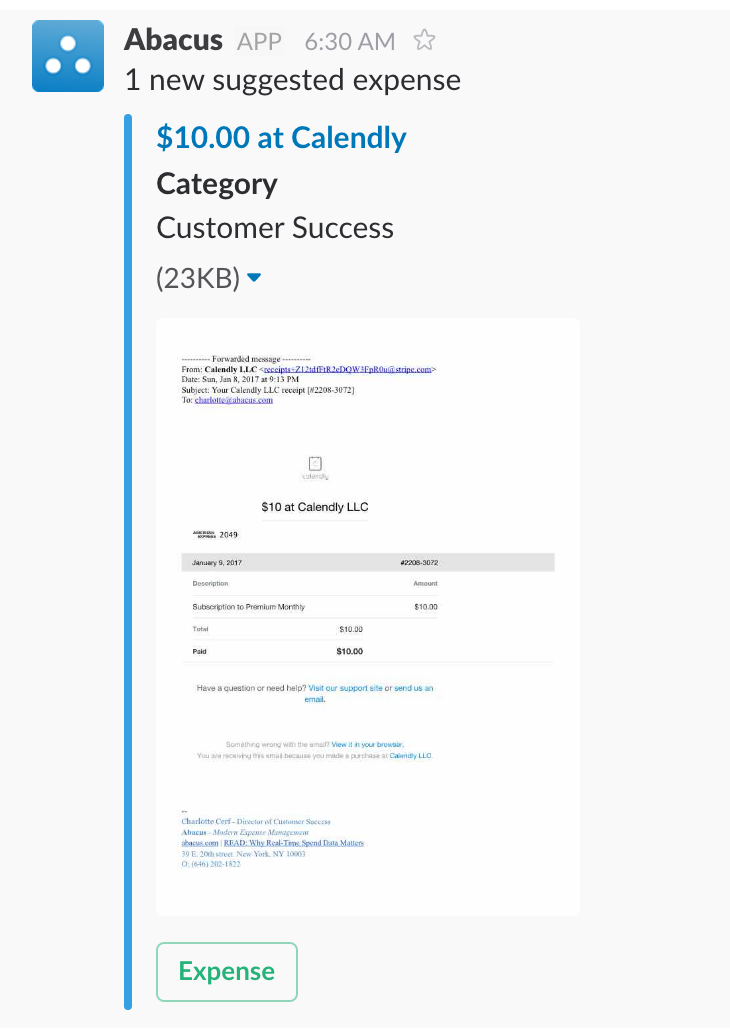 How to set up the Slack + Abacus Integration
1. Get Started
To enable the Abacus bot in Slack, head over to your App Integrations page and click the 'Add to Slack' button. (You must be an admin to connect enable this integration)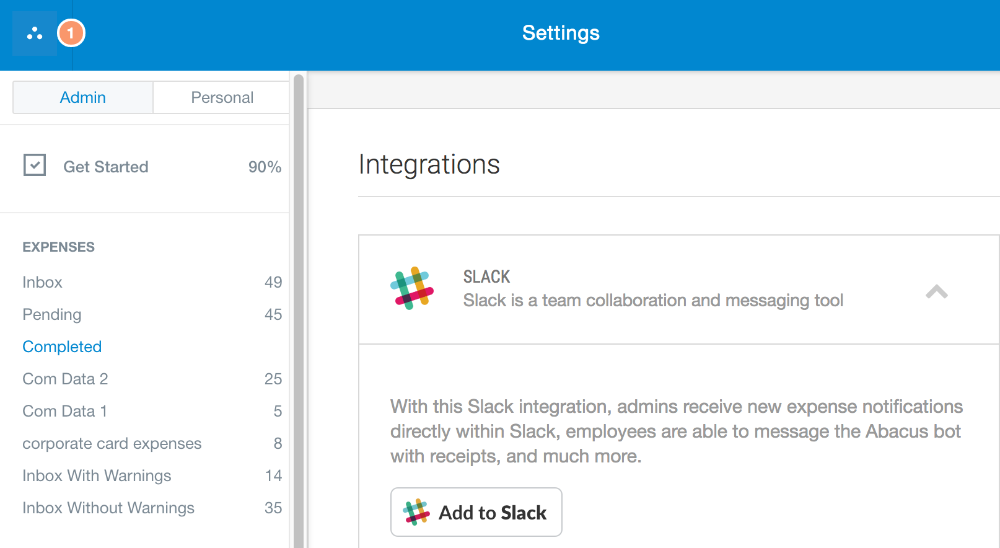 You'll be asked to auth your account: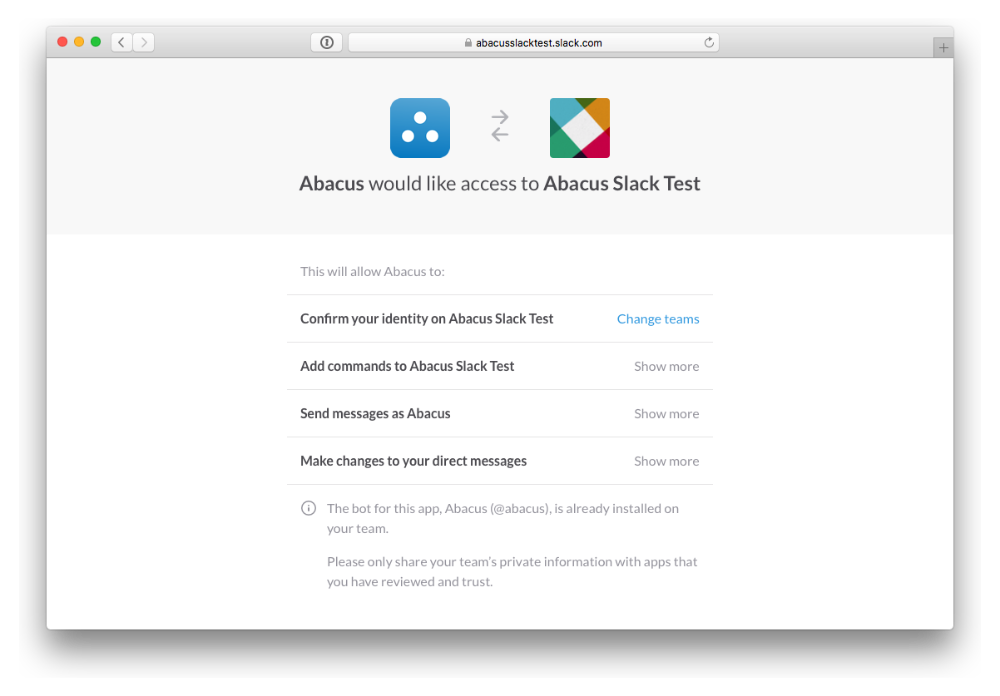 Once you connect Abacus, head over to Slack and you should see a welcome message from the @abacus bot: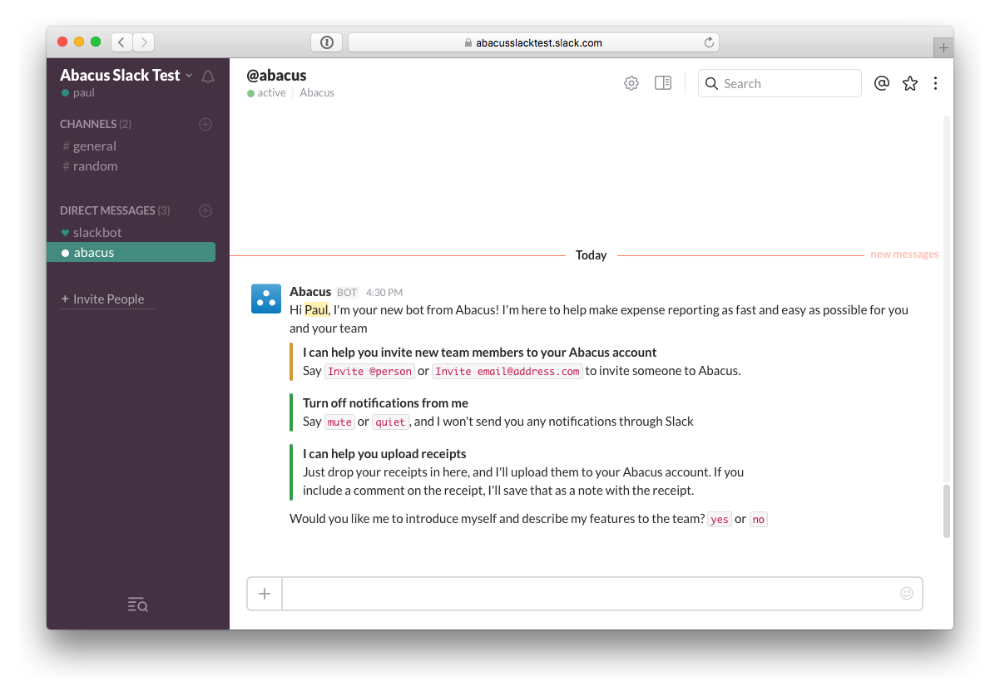 Now you're all set! If you ever get lost, type 'help' and the Abacus bot will remind you what it can do.
Note: the email addresses of the members of your Slack team must match the email addresses of your accounts in Abacus, so we know who is an admin and who has permission to review and approve expenses.
2. Manage your Slack notification preferences
You can manage your Slack notification preferences on the Notification Settings tab: