Using Abacus as an Interview Candidate
Abacus helps ensure you are reimbursed quickly for the expenses you incur during your interview process. Abacus will be directly reimbursing you through an ACH payment into your bank account within 1-3 business days of expense approval.
To get reimbursed for your interview expenses:
Please Note: In order to be reimbursed for your expenses, please create your Abacus account and connect your bank account before submitting expenses for reimbursement.
Create your Abacus Account
1. Click Create Account in the email invitation that you get to join Abacus from the company you will be interviewing with.
2. You will be brought to Abacus to create your account. Input a password, check the Terms and Privacy Policy box, and click Continue.
3. Fill in your personal information.
4. Click Finish Setting Up.
Then you are done creating your account!
Before submitting your expenses be sure to link your Abacus account to your bank account to ensure a speedy reimbursement.
Connect your Bank Account to Abacus
Once an admin at the company approves your expenses, Abacus will ACH transfer the funds directly to your selected bank account.
To connect your bank:
1. Click your name in the top right corner and select Personal Settings.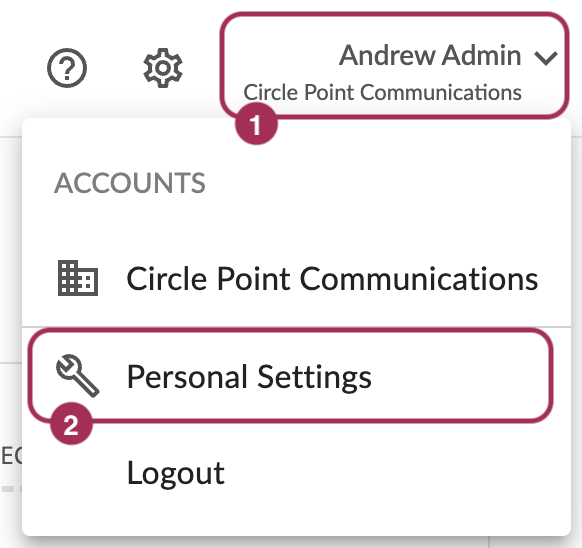 2. Select Bank Account from the Personal Settings menu at left.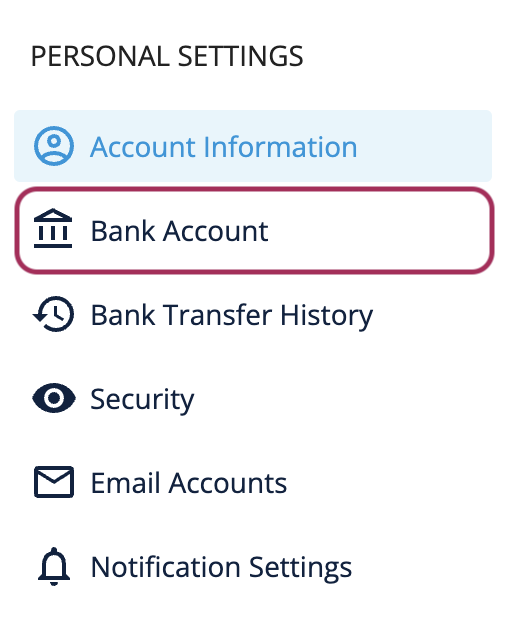 3. Click Connect Bank.

4. Follow the prompts to connect your bank.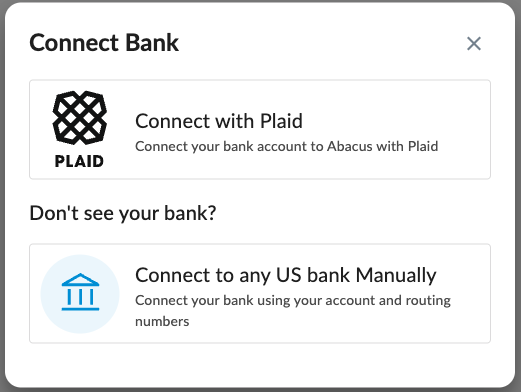 Click Connect with Plaid to automatically connect your bank.

After selecting your bank, you'll be asked to log in using your online banking credentials. This is a secure process (the credentials used here are not stored anywhere on our servers and you'll only need to do this once). 
If your bank does not come up when you search, connect manually following the instructions below.

Click Connect to any US bank Manually to connect your bank using your account and routing number.



Enter your name, Routing Number, and Account Number, and to select your account type.

You'll need your checkbook or access to your online banking profile to find your bank account and routing numbers. 

Please Note: Some banks have different routing numbers for paper, wire, or electronic transfers. Please be sure to use your electronic routing number.

Click Add Account.
You're all set! Your bank account is connected and you'll now be able to receive reimbursement payments. 
Submit Expenses for Reimbursement
Once you've set up your account and connected your bank account, you're ready to submit expenses for reimbursement:
1. In Abacus, click New Reimbursable Expense on your Dashboard.

2. The expense dialog will pop up prompting you to input information about the expense. Enter the amount, merchant, category, receipt, and any additional fields of information the company has set up and add a receipt.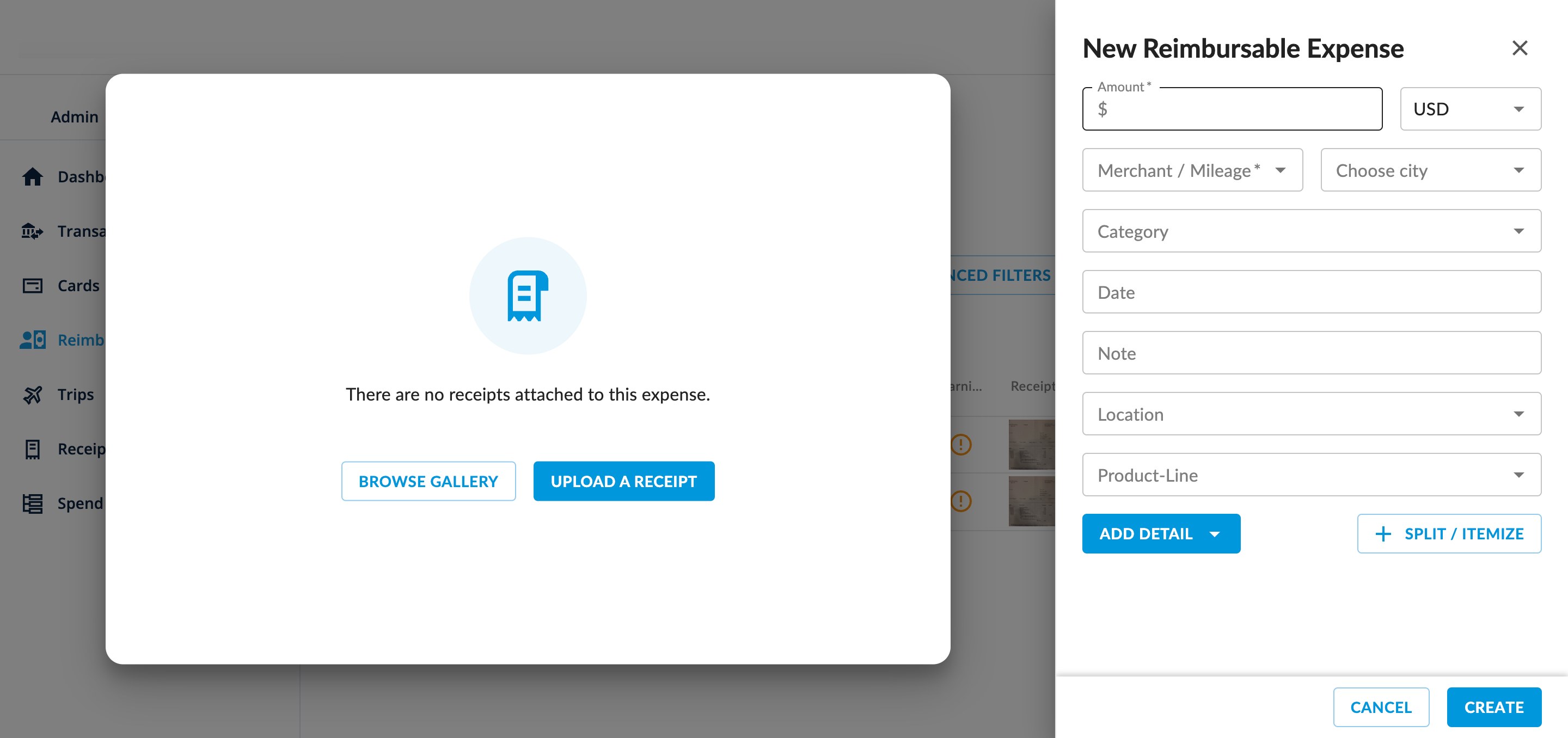 3. Click Send to submit the expense for approval.
When your expense has been Approved or Denied, you will receive an e-mail notification.
Once your expense has been approved, you will receive the reimbursement in your bank account in the next 1-3 business days.