As an admin, you may need to edit the fields of multiple expenses at once before approving them. For example, this may come in handy if you want to change the merchant name for a group of expenses, or if you've made a change to your category names you may need to update the categories en masse.
Types of Bulk Actions
There are several bulk actions you can take on expenses:
Approve and Deny
Reassign the manager
Edit the Merchant
Edit the Category
Edit a Team Field
Edit an Expense Field
Bulk Edit Expenses
To bulk edit expenses:
1. Check the boxes next to the expenses you would like to edit on the Transactions or Reimbursable Expenses page.
To select all expenses that meet your filter criteria, check the box in the header row above the list of expenses to select all.
2. Click Edit.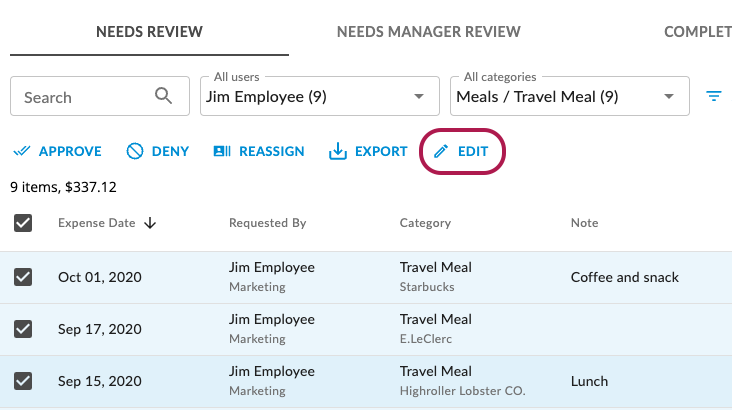 3. Click edit next to the field you would like to change.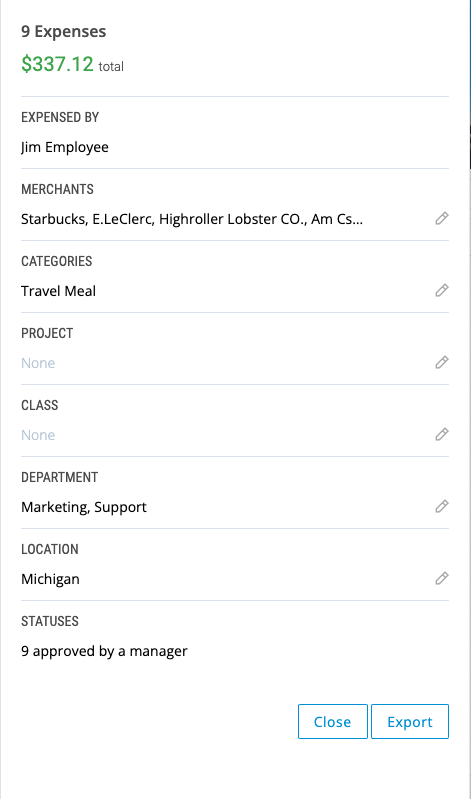 4. Input or select the new value from the dropdown.
5. Click Save.