The manager reporting feature gives managers visibility of expenses they've reviewed and the ability to create custom live reports and insights of their team's expenses.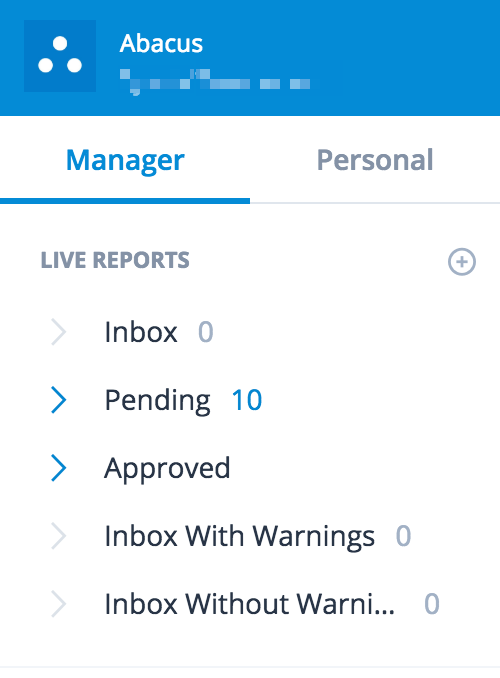 Live Reports
As a manager, not only can you view expenses awaiting your approval in your 'Inbox,' you also have visibility and reporting abilities for expenses that are in the 'Pending' or 'Approved' sections.
Inbox - All expenses awaiting your review.
Pending - All expenses that are not yet 'final approved,' but not awaiting your review
Approved - All expenses that have been given final approval by an Admin.
Custom - Use the advanced filter function in Abacus to create and save custom live reports that will update in real-time.
Using Insights to Visualize your Teams' Expenses
In addition to live reports, managers can filter their teams' expenses and use the Insights feature create charts and graphs for an at-a-glance view of expenses.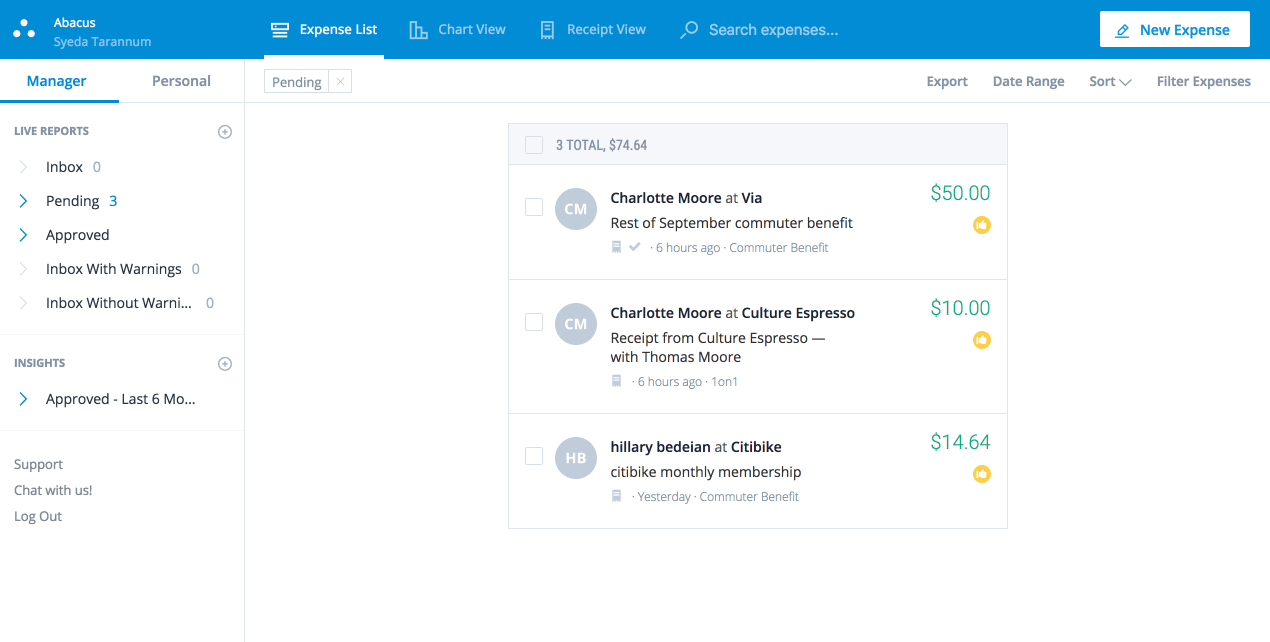 Visibility - What expenses can I see as a manager?
As a manager, you will have visibility of expenses submitted by anyone on your team from the time you are set as their manager.* You will also see your own expenses in the 'Pending' and 'Approved' sections. This is to ensure that you can most accurately report on your teams spend.
*Expenses that skipped or bypassed a manager's approval will only be visible if the expense was skipped or bypassed on September 18th, 2018 at 12:00pm onward.