Although employees submit expenses one by one in real-time, Admins and Managers can use our powerful filter tools to drill down to the expenses they want to approve in bulk.
On the Transactions and Reimbursable Expenses Pages, Managers now have the ability to create Saved Filters, a tool replacing our Live Reports feature.
Step 1: Use the filter options to narrow down the available expenses, and click Save Filter.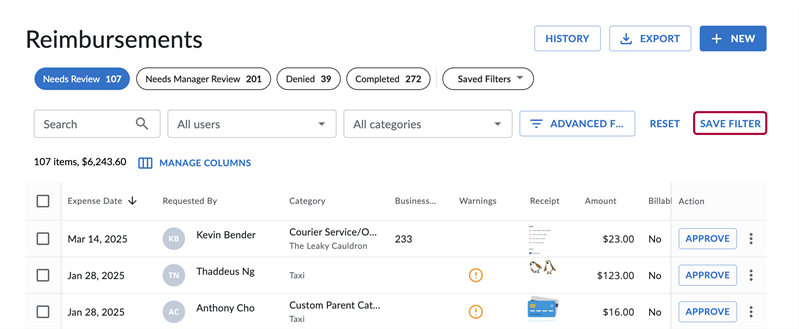 Step 2: A popup window appears. Name the current filter, then click Save.

Step 3: To find this filter again, click on the Saved Filters button. A dropdown appears with the current saved filter options.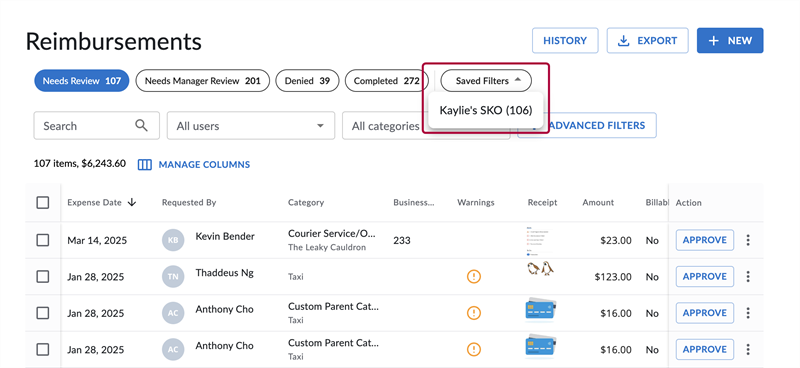 Step 4: From here, Managers can Export the saved filter, or Approve the transactions individually or in bulk.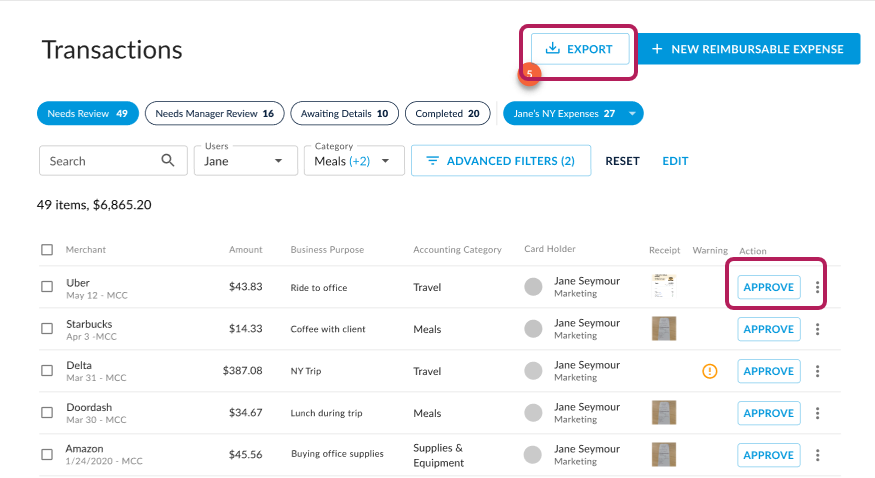 Give it a try and let us know if you have any questions on using the filtering tools: support@abacus.com