Skipping and Bulk-Skipping Corporate Card Transactions via the Team Cards Page
The corporate card dashboard in Abacus allows administrators to review all corporate credit cards in their organization, filtered by user. Admins will be able to get a high level overview of credit card spend in real time, and ensure all expenses are processed for reconciliation.
This article shows you, an Abacus Administrator, how to skip a singular transaction, and how to bulk-skip transactions.
Step 1: On your Abacus homepage, click the Team Cards tab on the right.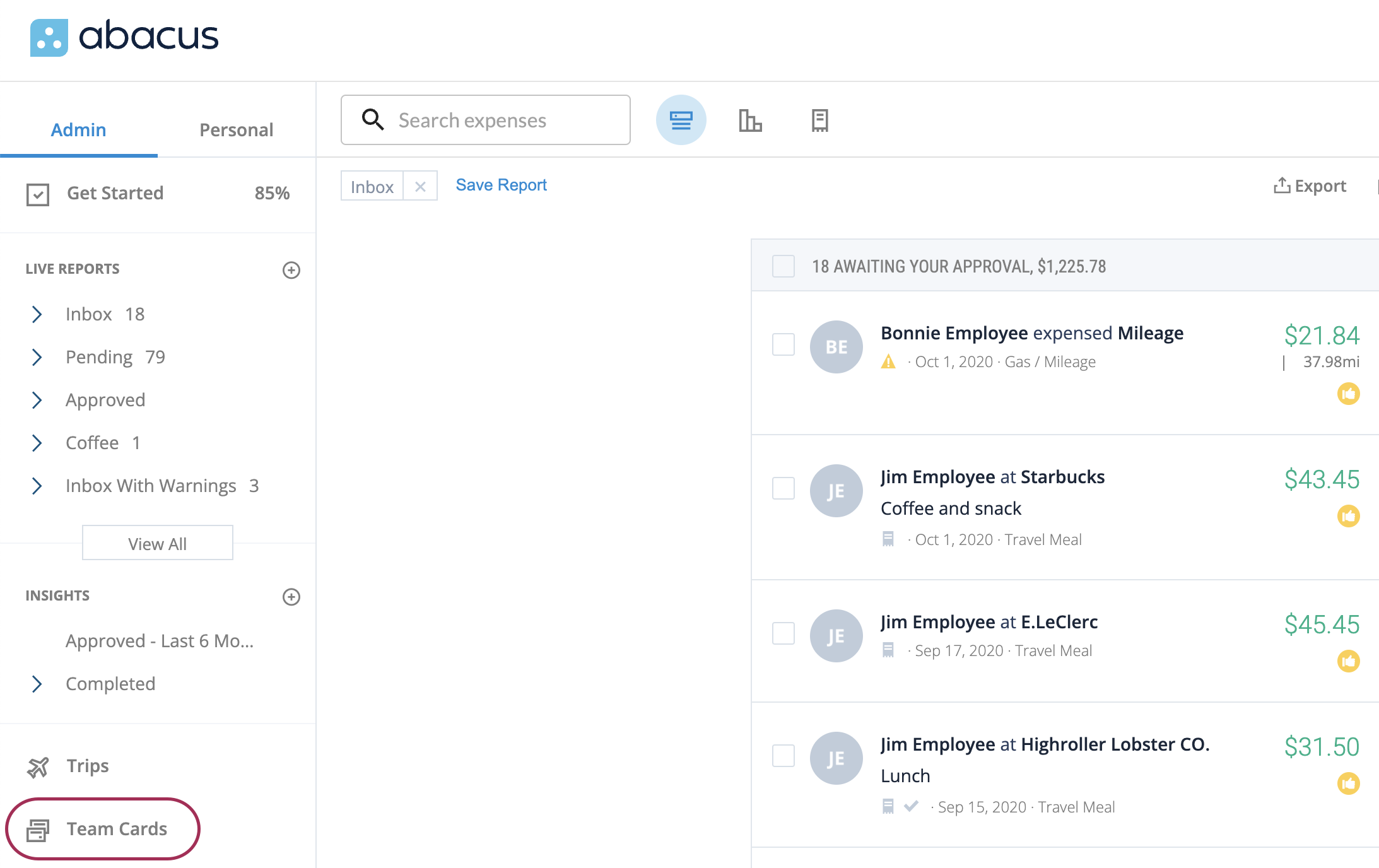 Step 2: Next, find the card you'd like to see and click the Unexpensed transaction count. This will display those specific transactions that have not yet been expensed in Abacus.

Step 3: Hover over an unexpensed item to display the options Expense or Skip. Expense means you are choosing to expense corporate card transactions on behalf of a user in order to ensure completeness when reconciling. Skip removes the expense from the user's expense list. We recommend only skipping if these transactions are not necessary to reconcile. This might apply for instances such as statement payments, which are large negative balances.

Once you click Skip, the expense item will be removed from the list.
Watch our short tutorial video here for steps on bulk-skipping transactions: